Wordpress Plans
Choose your Billing cycle

Monthly
Quarterly
Semi-Annually
Annually
Standard Wordpress plan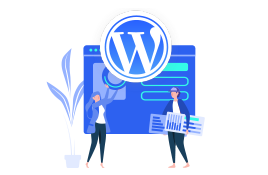 $3/mo
for annual billing cycle
$15
$24
$36/yr
USA Data Center Location
1 wordpress website
10 GB SSD Disk Space
50k Visitors/month
Unmetered Bandwidth
Get it now

Plus wordpress plan
$7/mo
for annual billing cycle
$27
$48
$84/yr
USA Data Center Location
5 wordpress websites website
100 GB SSD Disk Space
200k Visitors/month
Unmetered Bandwidth
Get it now
Premier wordpress plan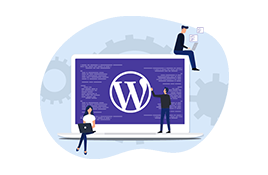 $10/mo
for annual billing cycle
$36
$66
$120/yr
USA Data Center Location
unlimited wordpress websites website
Unmetered SSD Storage Disk Space
500k Visitors/month
Unmetered Bandwidth
Get it now
USA Data Center
1 wordpress website
10 GB SSD
50k visitors/month
Unmetered Bandwidth
Free SSL
Wordpress Toolkit Included(on tool tip : WordPress Toolkit includes everything you need to take control of your WordPress websites)
Single management interface
Customizable Installation
Manage Existing Installations
Website Dashboard
Admin and database password management
Restore Backups
Manual Updates
Single Site Auto Updates
Password Protection
Maintenance Mode
Debug Management
Search engine indexing management
Single sign-on functionality
Automatic security hardening
USA Data Center
5 wordpress websites
100 GB SSD
200k visitors/month
Unmetered Bandwidth
Free SSL
Wordpress Toolkit Included(on tool tip : WordPress Toolkit includes everything you need to take control of your WordPress websites)
Single management interface
Customizable Installation
Manage Existing Installations
Website Dashboard
Admin and database password management
Restore Backups
Manual Updates
Single Site Auto Updates
Password Protection
Maintenance Mode
Debug Management
Search engine indexing management
Single sign-on functionality
Automatic security hardening
Plugin & Theme Sets Management
Cloning
Staging
1-Click Hardening
Mass Hardening
Mass Updates
Security Rollback
Smart Updates
USA Data Center
unlimited wordpress websites
Unmetered SSD Storage
500k visitors/month
Unmetered Bandwidth
Free SSL
Wordpress Toolkit Included(on tool tip : WordPress Toolkit includes everything you need to take control of your WordPress websites)
Single management interface
Customizable Installation
Manage Existing Installations
Website Dashboard
Admin and database password management
Restore Backups
Manual Updates
Single Site Auto Updates
Password Protection
Maintenance Mode
Debug Management
Search engine indexing management
Single sign-on functionality
Automatic security hardening
Plugin & Theme Sets Management
Cloning
Staging
1-Click Hardening
Mass Hardening
Mass Updates
Security Rollback
Smart Updates
Order NOW
VIEW MORE SPECS

| | STANDARD WORDPRESS PLAN | PLUS WORDPRESS PLAN | PREMIER WORDPRESS PLAN |
| --- | --- | --- | --- |
| Free Domain | | | |
| cPanel | | | |
| Subdomains | 30 | 100 | Unlimited |
| Anonymous Nameservers | | | |
| Free SSL for all Hosted domains | | | |
| Dedicated IP | $2/mo | $2/mo | $2/mo |
| Free cPanel transfers | | | |
| Setup free | | | |
| Money Back Guarantee | 30 Days | 30 Days | 30 Days |
| 99.9% uptime Guarantee | | | |
| Softaculous apps installer | | | |
| Latest Rvsitebuilder 7 | | | |
| SitePad website builder | Free | Free | Free |
| Server Location | USA | USA | USA |
| | STANDARD WORDPRESS PLAN | PLUS WORDPRESS PLAN | PREMIER WORDPRESS PLAN |
| --- | --- | --- | --- |
| Backup Manager | | | |
| Virus Scanner | | | |
| cron Jobs | | | |
| Image Manager | | | |
| Apache Handlers Manager | | | |
| Hotlink Protection | | | |
| IP Deny Manager | | | |
| Mailman List Manager | | | |
| Server Status Viewer | | | |
| Change Language | | | |
| Web Disk | | | |
| Directory Privacy | | | |
| Advanced DNS Zone Editor | | | |
| Install Perl Modules | | | |
| Customizable php.ini | | | |
| MultiPHP Manager | | | |
| Addon/Subdomain/Alias Management | | | |
| Ftp Accounts Management | | | |
| Html editor | | | |
| Page redirect manager | | | |
| override .htaccess support | | | |
| Customizable Error Pages | | | |
| | STANDARD WORDPRESS PLAN | PLUS WORDPRESS PLAN | PREMIER WORDPRESS PLAN |
| --- | --- | --- | --- |
| Email Accounts | 100 | 500 | Unlimited |
| Catch-all email address | | | |
| Manual email filtering | | | |
| Domain keys and SPF | | | |
| Email Forwarders | 100 | 500 | Unlimited |
| Email Autoresponders | | | |
| Spam assassin protection | | | |
| Webmail | | | |
| Mailman mailing lists | 10 | 100 | Unlimited |
| Secure SMTP, IMAP & POP3 | | | |
| Ports 26 and 587 Outgoing | | | |
| Spamhaus & SpamCop Checks | | | |
| Mail Delivery check | | | |
| | STANDARD WORDPRESS PLAN | PLUS WORDPRESS PLAN | PREMIER WORDPRESS PLAN |
| --- | --- | --- | --- |
| AWStats | | | |
| Raw Logs Statistics | | | |
| Error Logs | | | |
| Bandwidth Stats | | | |
| Disk Usage Viewer | | | |
| Latest Visitors | | | |
| Resource Usage | | | |
| Google Analytics Compatible | | | |
| | STANDARD WORDPRESS PLAN | PLUS WORDPRESS PLAN | PREMIER WORDPRESS PLAN |
| --- | --- | --- | --- |
| MySQL databases5.7 and above | 20 | 100 | Unlimited |
| PHP MyAdmin | | | |
| PostgreSQL Databases | Unlimited | Unlimited | Unlimited |
| Mariadb Support | | | |
| | STANDARD WORDPRESS PLAN | PLUS WORDPRESS PLAN | PREMIER WORDPRESS PLAN |
| --- | --- | --- | --- |
| Apache 2.X | | | |
| PHP 5.6 /7.0/7.1/7.3/7.4 and 8.0 | | | |
| CloudLinux | | | |
| MariaDB 10.X.X | | | |
| Javascript | | | |
| Ruby on rails | | | |
| Remote sql connection support | | | |
| E-commerce Support | | | |
| Imagemagick,Netpbm,GD | | | |
| Curl, DomXML, mod_rewrite | | | |
| Zend Optimizer | | | |
| ionCube PHP Loader | | | |
| Perl | | | |
| Python | | | |
| Perl module installer | | | |
| SSI | | | |
| CGI | | | |
| SSL Support | | | |
| SSH Access (Jailed) | | | |
| | STANDARD WORDPRESS PLAN | PLUS WORDPRESS PLAN | PREMIER WORDPRESS PLAN |
| --- | --- | --- | --- |
| Softaculous Script Installer | | | |
| Rv Sitebuilder | | | |
| Blogs | | | |
| Portals/CMS | | | |
| Customer Support | | | |
| Discussion Boards | | | |
| E-Commerce | | | |
| FAQ | | | |
| Image Galleries | | | |
| Polls and Surveys | | | |
| Project Management | | | |
| Wiki | | | |
| | STANDARD WORDPRESS PLAN | PLUS WORDPRESS PLAN | PREMIER WORDPRESS PLAN |
| --- | --- | --- | --- |
| Streaming Video & Audio Support | | | |
| Real Audio & Video Support | | | |
| Macromedia Shockwave | | | |
| MIDI File Support | | | |
| Add Own MIME Types | | | |
| | STANDARD WORDPRESS PLAN | PLUS WORDPRESS PLAN | PREMIER WORDPRESS PLAN |
| --- | --- | --- | --- |
| DDoS Attack Protection | | | |
| Secured Entrance/Exit | | | |
| Firewall | | | |
| Mod Security Protection | | | |
| Brute Force Detection | | | |
| Nightly Security Updates | | | |
| Network Monitoring | | | |
| | STANDARD WORDPRESS PLAN | PLUS WORDPRESS PLAN | PREMIER WORDPRESS PLAN |
| --- | --- | --- | --- |
| 24X7X365 support Live chat | | | |
| 24/7 Help Desk | | | |
WORDPRESS TOOLKIT
Enhanced Features, Increased Security, and Simplified Management for
WordPress® in cPanel
WordPress Toolkit is a feature-rich management interface that allows anyone to install, configure, and manage WordPress websites. WordPress Toolkit Deluxe,
with tools such as Cloning and Smart Updates, is now included as part of cPanel. Availability of these tools may need to be enabled by your hosting provider.
The evolution of WordPress management has arrived
WordPress Toolkit includes everything you need to take control of your WordPress websites.
There is no limit to the number of WordPress websites you can manage with WordPress Toolkit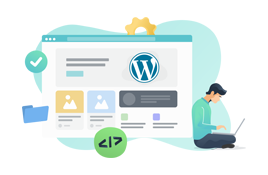 The Most Complete, Secure, and Versatile Toolkit for WordPress
From customizable installations to intuitive management of backup, theme, plugin, and passwords, WordPress Toolkit is ideal for anyone with multiple WordPress websites.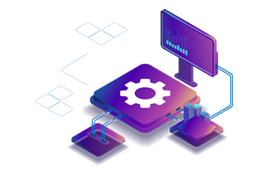 Installing WordPress from cPanel Has Never Been More Powerful
Create predefined theme and plugin sets that can be used to auto-configure brand new WordPress installations with one click. This cPanel WordPress manager is a true time-saver.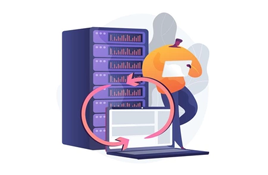 Maintenance, Backup Tools, and Debugging, at Your Fingertips
Put your site into maintenance mode, and display a custom message to your visitors, while you do various tasks like backups, restores, or debugging; it's all included!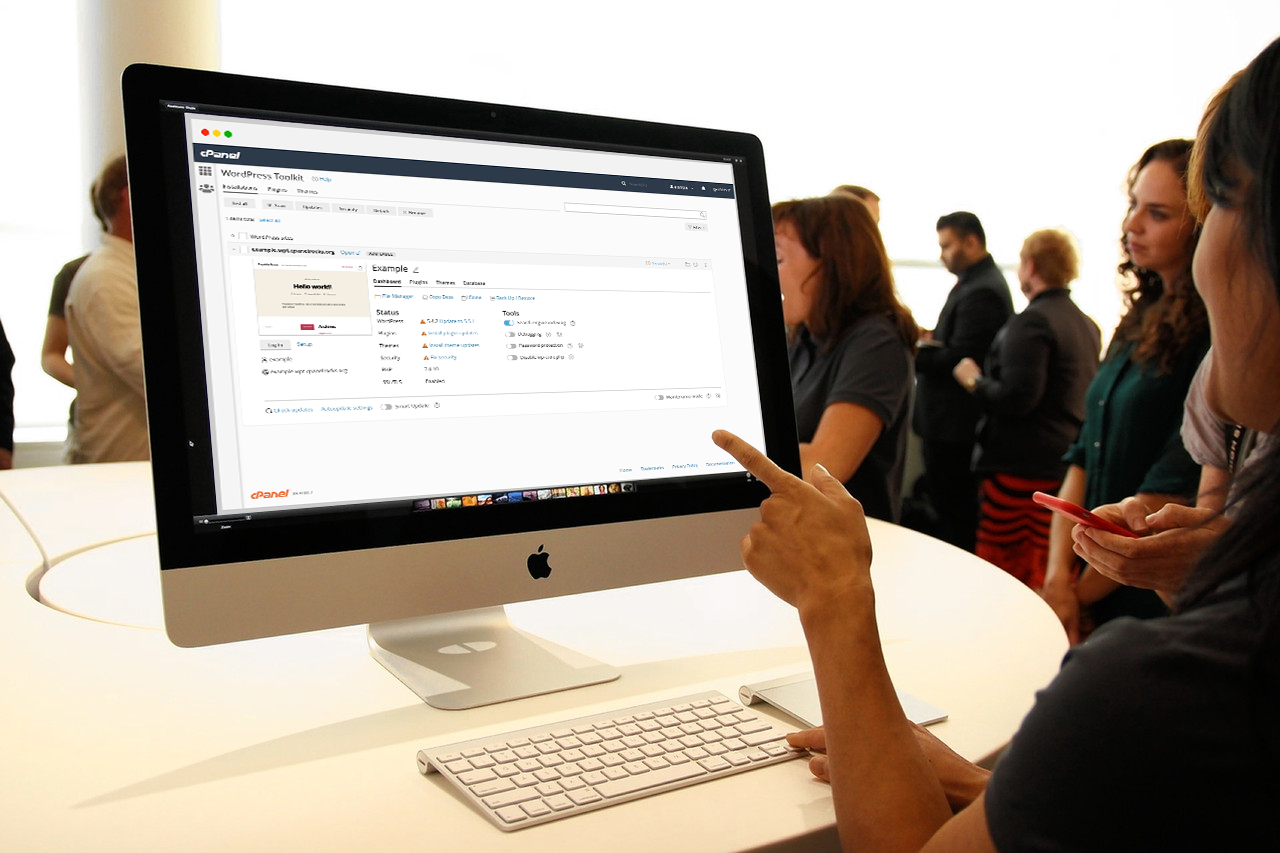 WordPress Toolkit
---
Single management interface that enables you to easily install, configure, and manage WordPress websites, including:
Admin and database password management
Search engine indexing management
Single sign-on functionality
Automatic security hardening
Plugin and theme set management
Staging and cloning functionality
Mass automatic and smart updates
Get WordPress Toolkit Today
WordPress Toolkit For cPanel Delivers Even More Greatness!
Imagine being able to stage, clone, sync, update, copy, migrate, and more–each with a single click;
Micro-management of your WordPress installs are a thing of the past.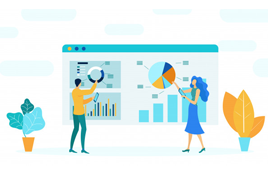 Advanced Management
Install plugins or themes, even directly from WordPress.org; activate, deactivate, manage, or delete them per website or in bulk across some or all of your sites.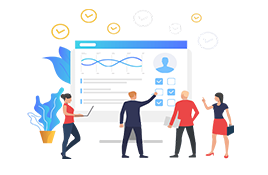 Features Testing
Clone any existing site to a completely safe staging area on it's own database in order to experiment, then sync back to your live website when you're ready.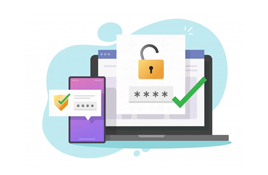 Additional Security
Scan and harden all of your websites against security risks using updates based on recommendations from WordPress community experts.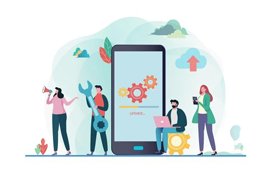 Smart Updates
Automatically test updates for themes, plugins, languages, and WordPress itself in a completely safe environment at no risk to your live website.
FAQ's
WordPress hosting is a type of hosting that is entirely dedicated to WordPress sites. Unless you choose a dedicated or VPS server, most hosting environments offer more generic setups. Therefore, this configuration will not be tailored to your specific site. Because WordPress is a lightweight system, our WordPress hosting allows you to get the most out of it.
If you use
WordPress
, then
WordPress hosting
may be really beneficial to your website. Some of the most significant advantages are discussed here.
Improved performance since the server environment has been tuned for a WordPress installation.
Better security since the server is designed for WordPress's particular security setup rather than merely executing basic security measures.
Our WordPress hosting environments are managed by specialized teams of WordPress professionals, ensuring that the servers are constantly up to date.
With a dedicated team of WordPress professionals on your side, you'll have a staff that knows the ins and outs of your site and server, making customer support a pleasure.
If you presently run a medium to high traffic WordPress site and are experiencing performance issues, WordPress hosting might be beneficial. WordPress sites that migrate to WordPress hosting will see an overall improvement in performance and loading times instantly.
The WordPress hosting platform has been designed from the ground up to offer the most suitable web hosting environment for WordPress websites with Wordpress Toolkit included.. The setup and software configurations are the primary aspects that set it apart from other types of hosting environments.
The Open Source Community is responsible for maintaining WordPress, which results in frequent software upgrades and ongoing security fixes being made available multiple times a year. In addition, we make every effort to deliver upgrades to WordPress hosting within forty-eight hours of the release of a new version; this enables us to ensure that the release remains stable for each of our clients.
Absolutely not. We provide free setup with all our WordPress hosting plans. You just need to pay the price for the WordPress hosting plan you select, and you are done.
It all depends on the plan you select for your WordPress website. With our standard WordPress Hosting plan, you can host 1 WordPress website, whereas, with our premiere WordPress Hosting plan, you can host unlimited WordPress websites.
Not a dime. All website migrations are covered free of cost under our WordPress hosting plans. Kindly refer to our migration policy for further information.
We provide the industry standard
WordPress hosting
security features such as;
DDoS Attack Protection
Secured Entrance/Exit
Enhanced Firewall
Mod Security Protection
Brute Force Detection
Nightly Security Updates
Network Monitoring
It all depends on the WordPress Hosting plan you select. With our WordPress hosting shared personal plan, you get ten email accounts, whereas with our WordPress hosting shared premier, you get unlimited email accounts.
We adore web hosting and our customers!
MyResellerHome has received several testimonies, evaluations, and accolades since its launch in 2006. We like to check in with our customers from time to time to make sure we're doing a good job, and we've included some of the numerous client testimonials contributed by our customers below.
We Are An Award-Winning Hosting Company !