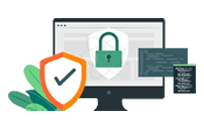 FREE SSL for Life
With all Windows VPS plans get SSL absolutely free for life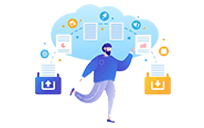 FREE Migration to MyResellerHome
We offer FREE website transfers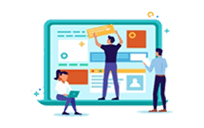 Website Designed at just $99
Get your own Website Designing starting at just $99
Choose your Billing cycle

Monthly
Quarterly
Semi-Annually
Annually
MRH 550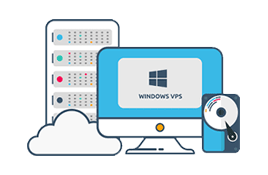 $59.95/mo
$54.95/mo
$49.95/mo
$44.95/mo
50 GB SSD Disk Space
5 TB Bandwidth
Plesk Control
USA/Europe/Asia Location
Get it now

MRH 650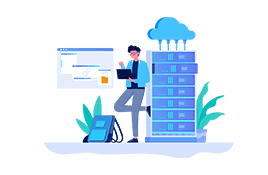 $79.95/mo
$74.95/mo
$69.95/mo
$64.95/mo
100 GB SSD Disk Space
Unlimited Bandwidth
Plesk Control
USA/Europe/Asia Location
Get it now
MRH 750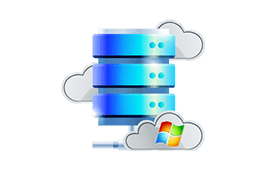 $99.95/mo
$94.95/mo
$89.95/mo
$84.95/mo
160 GB SSD Disk Space
Unlimited Bandwidth
Plesk Control
USA/Europe/Asia Location
Get it now
VIEW MORE SPECS

| | MRH 550 | MRH 650 | MRH 750 |
| --- | --- | --- | --- |
| Memory | 2 GB | 4 GB | 8GB |
| Processor | 2V cores | 3V cores | 4V cores |
| OS | Windows | Windows | Windows |
| Free Domain | | | |
| IP Address | 1 | 1 | 1 |
| Additional IP's (upto 3 additional) | $3/mo | $3/mo | $3/mo |
| Fully Managed | Optional | Optional | Optional |
| Full administrator access | | | |
| Free Lets Encrypt SSL | | | |
| Free Data Transfer | | | |
| 100% uptime Guarantee | | | |
| 24x7x365 Days Support | | | |
| Plesk Web Admin Edition | $15/mo | $15/mo | $15/mo |
| Plesk Web Pro Edition | $25/mo | $25/mo | $25/mo |
| Plesk Web Host Edition | $55/mo | $55/mo | $55/mo |
| Plesk Power Pack with Wordpress toolkit Included | $15/mo | $15/mo | $15/mo |
| WHMCS Starter License | $8.95/mo | $8.95/mo | $5.95/mo |
| WHMCS Plus license | $12.95/mo | $12.95/mo | $8.95/mo |
| WHMCS Professional License | $20.95/mo | $20.95/mo | $12.95/mo |
| WHMCS Business License | $44.95/mo | $44.95/mo | $34.95/mo |
| Setup free | | | |
| Create Shared / Reseller hosting | | | |
| Host Unlimited Websites | | | |
| | MRH 550 | MRH 650 | MRH 750 |
| --- | --- | --- | --- |
| Hosted Domain | | | |
| Subdomains | | | |
| Domain Aliases | | | |
| Backup Manager | | | |
| Scheduled Tasks | | | |
| Windows Server 2019 | | | |
| Information Server(IIS) 10.0.17 | | | |
| File Manager | | | |
| FTP Manager | | | |
| Dedicated Application Pools | | | |
| MySQL / PhPmyAdmin | | | |
| MSSQL / WebAdmin | | | |
| Web Statistics | | | |
| Hotlink Protection | | | |
| Password Protected Directories | | | |
| Virtual Directories | - | - | - |
| Server Side Includes | | | |
| Log Files & Site Stats | | | |
| Customizable Error Pages | | | |
| Web Based File Manager | | | |
| Spam Assassin Protection | | | |
| HTML Editor | | | |
| Dream weaver compatible | | | |
| Page redirect manager | | | |
| | MRH 550 | MRH 650 | MRH 750 |
| --- | --- | --- | --- |
| Mail Boxes (POP3 & IMAP) | Unlimited | Unlimited | Unlimited |
| Secure SMTP, IMAP & POP3 | | | |
| Email Autoresponders | | | |
| Email Forwarders | | | |
| Mailman Mailing Lists | unlimited | Unlimited | Unlimited |
| Horde IMP | | | |
| Mail Enable WebMail | | | |
| Server-wide Spam Assassin spam filtering | | | |
| Spamhaus & Spam Cop Checks | | | |
| Server wide Virus Protection | | | |
| Catch-All Email Addresses | | | |
| Domain keys and SPF | | | |
| Ports 26 and 587 Outgoing | | | |
| | MRH 550 | MRH 650 | MRH 750 |
| --- | --- | --- | --- |
| Webalizer | | | |
| AWStats | | | |
| Web statistics Protection | | | |
| | MRH 550 | MRH 650 | MRH 750 |
| --- | --- | --- | --- |
| MySQL databases5.7 and above | Unlimited | Unlimited | Unlimited |
| MySQL DB with phpMyAdmin | | | |
| Mariadb Support | | | |
| Connect DB with SQL Management Studio | | | |
| MySQL Connector/ODBC 3.51.30 | | | |
| MySQL Connector/ODBC 5.3.14 | | | |
| | MRH 550 | MRH 650 | MRH 750 |
| --- | --- | --- | --- |
| MSSQL Version 2012 to 2019 | | | |
| PHP 5.6 /7.0/7.1/7.3/7.4 and 8.0 | | | |
| Classic ASP | | | |
| ASP.Net(1,2,3,3.5,4,4.8) | | | |
| .NET Core 2.1, 2.2, 3.0, 3.1 | | | |
| MVC 4 and 5 | | | |
| ASP.NET AJAX | | | |
| URL Rewrite module | | | |
| Node.Js | | | |
| Git support | | | |
| SSL Support | | | |
| E-commerce Support | | | |
| GD Library | | | |
| Curl, DomXML, mod_rewrite | | | |
| Zend Optimizer | | | |
| ionCube PHP Loader | | | |
| | MRH 550 | MRH 650 | MRH 750 |
| --- | --- | --- | --- |
| DDoS Attack Protection | | | |
| Secured Entrance/Exit | | | |
| Redundant Carriers | | | |
| Network Monitoring | | | |
| Brute Force Detection | | | |
| Nightly Security Updates | | | |
| | MRH 550 | MRH 650 | MRH 750 |
| --- | --- | --- | --- |
| 24X7X365 support Live chat | | | |
| 24/7 Help Desk | | | |
Order NOW
Windows VPS Hosting Features
Blazing Fast SSDs

Free Data Transfer

No Contract Required

Daily Backup

Additional IP Address

Fully managed VPS with Administrative access via RDP

Easy to Use Plesk Control Panel

Guaranteed CPU Cycles

Bundled with attractive addons

Guaranteed Availability with annual average of 99.95%
Order NOW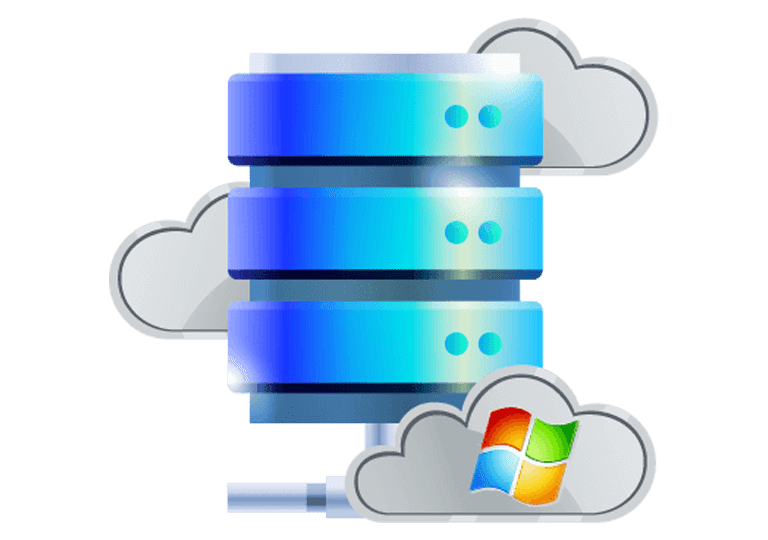 Windows VPS hosting
is a highly popular website hosting service on the Windows operating system that comes with distinct benefits compared to the Linux operating system. It's a very popular choice due to three leading advantages:
The services run on the ever-popular Windows operating system which is the most trusted name in the world.
It is highly compatible with other Windows tools that provide your business with extended solutions and better performance.
VPS hosting for Windows features the convenient Plesk control panel that is more popular compared to Linux cPanel
Windows VPS hosting plans
come with exceptional benefits not found on other operating platforms. For one, Windows enjoys the reputation of being the only platform capable of changing and adjusting to new and dynamic demands of the business domain. The innovative solutions make it highly reliable, and it has the following advantages:
You can boot, reboot, and shut down the server without affecting other users on the same VPS system
Get accurate uptime for business-critical applications
High network connectivity of 99.5% is guaranteed
Absolutely no unauthorized access to vital business data
Receive unparalleled flexibility and scalability
If you're looking for
cheap Windows VPS hosting
services, MyResellerHome has distinct features that make it the most sought-after hosting choice across different businesses. The standout benefits include:
All Windows VPS plans come with a free SSL for life
You enjoy free migration transfers, irrespective of the size of your website
Get your own website designed for the most reasonable price compared to Linux and other platforms
There are other distinct features MyResellerHome offers with
Windows VPS hosting
that include:
Free data transfers
Daily seamless backup
Plans come with irresistible addons
Enjoy an additional IP address
You don't need any contracts
Receive assured CPU cycles
Exceptionally fast SSDs
Enjoy fully-managed VPS with administrative access through RD
We love to Support open source
---
WORDPRESS

JOOMLA

DRUPAL

MAGENTO

PRESTASHOP

GHOST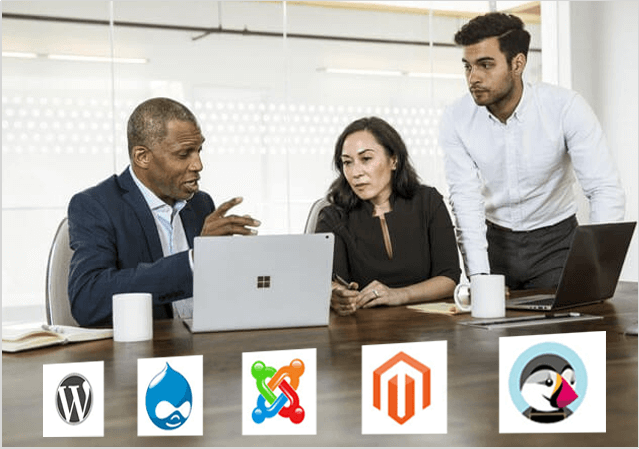 FAQ's
In technical terms, VPS hosting can be considered a hybrid between shared hosting and dedicated hosting.
Dedicated servers require you to rent an entire server, which can quickly become very expensive. When you opt for shared hosting, you obtain access to a portion of a server that is shared with others. As a beginner, shared hosting is a great choice because it's usually much less expensive and provides you with the necessary resources to begin your site.
Each virtual private server is partitioned into multiple virtualized server environments, which are then managed by a single server. It differs from shared hosting in terms of the amount of CPU and memory available, as well as other limitations. A VPS will typically provide baseline resources as well as additional resources that can be accessed at a moment's notice in the event that your traffic spikes.
Hosting a VPS is similar to using a virtualized operating system. Take, for instance, that you own a MacBook Pro, but you must use the Windows operating system in order to run certain programs. An alternative to buying a separate Windows PC is to use software such as VirtualBox or VMware. With this software, you will be able to run a virtualized version of Windows on your Mac computer.
The same is true of VPS. Several virtualized servers can be operated on the same physical server. The virtual servers will operate as if they are separate dedicated servers.
It is likely that you have considered getting your own dedicated server if you need a unique hosting setup, or if you have a very large and high-traffic website. However, there is one catch. Dedicated servers are expensive! This is where VPS comes to the rescue. When compared to a shared server, a VPS can be completely customized according to your needs. As your site's traffic and resource needs grow, your VPS hosting will also be able to grow with it.
Furthermore, VPS hosting is generally more secure than shared hosting environments, because you'll be the only website using those server resources.
In managed VPS hosting, your hosting provider will perform routine maintenance, manage security, and configure the server for you. Depending on your choice of hosting provider, the actual services included with managed VPS vary.
In the case of unmanaged VPSs, you will generally be responsible for general server administration tasks, maintenance, security, and more. In order to run your unmanaged VPS effectively, you will need some technical expertise.
If you choose VPS hosting, you will have much greater control over the software on your server. Typically, a server's operating system and memory allocation are the only limitations on what software can be run.
Yes. All our Windows VPS plans include a free domain.
Certainly, you are free to upgrade at any time to one of our higher plans.
By default, every Windows VPS server is provided with one static IP address and three additional IPs.
Certainly. We provide our clients with fully managed VPS servers. For more information about Managed VPS, please contact our customer support.
The choice is entirely yours. You can host an unlimited number of websites with us.
We adore web hosting and our customers!
MyResellerHome has received several testimonies, evaluations, and accolades since its launch in 2006. We like to check in with our customers from time to time to make sure we're doing a good job, and we've included some of the numerous client testimonials contributed by our customers below.
We Are An Award-Winning Hosting Company !