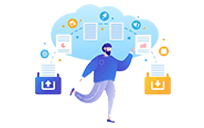 FREE Migration to MyResellerHome
We offer FREE website transfers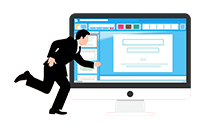 Unlimited Disk space & Bandwidth
Hosting packages offer an Unlimited amount of disk space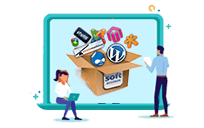 1 Click Softaculous Script Installer
Softaculous allows one click installation
Choose your Billing cycle

Monthly
Quarterly
Semi-Annually
Annually
VIEW MORE SPECS

| | SHARED PERSONAL | SHARED STANDARD | SHARED PLUS | SHARED PREMIER |
| --- | --- | --- | --- | --- |
| Free Domain | | | | |
| cPanel | | | | |
| Subdomains | 10 | 30 | 100 | Unlimited |
| Anonymous Nameservers | | | | |
| Free SSL for all Hosted domains | | | | |
| Dedicated IP | $2/mo | $2/mo | $2/mo | $2/mo |
| Free cPanel transfers | | | | |
| Setup free | | | | |
| Money Back Guarantee | 30 Days | 30 Days | 30 Days | 30 Days |
| 99.9% uptime Guarantee | | | | |
| Softaculous apps installer | | | | |
| Latest Rvsitebuilder 7 | | | | |
| SitePad website builder | Free | Free | Free | Free |
| Server Location | USA | USA | USA | USA |
| | SHARED PERSONAL | SHARED STANDARD | SHARED PLUS | SHARED PREMIER |
| --- | --- | --- | --- | --- |
| Backup Manager | | | | |
| Virus Scanner | | | | |
| cron Jobs | | | | |
| Image Manager | | | | |
| Apache Handlers Manager | | | | |
| Hotlink Protection | | | | |
| IP Deny Manager | | | | |
| Mailman List Manager | | | | |
| Server Status Viewer | | | | |
| Change Language | | | | |
| Web Disk | | | | |
| Directory Privacy | | | | |
| Advanced DNS Zone Editor | | | | |
| Install Perl Modules | | | | |
| Customizable php.ini | | | | |
| MultiPHP Manager | | | | |
| Addon/Subdomain/Alias Management | | | | |
| Ftp Accounts Management | | | | |
| Html editor | | | | |
| Page redirect manager | | | | |
| override .htaccess support | | | | |
| Customizable Error Pages | | | | |
| | SHARED PERSONAL | SHARED STANDARD | SHARED PLUS | SHARED PREMIER |
| --- | --- | --- | --- | --- |
| Email Accounts | 10 | 100 | 500 | Unlimited |
| Catch-all email address | | | | |
| Manual email filtering | | | | |
| Domain keys and SPF | | | | |
| Email Forwarders | 10 | 100 | 500 | Unlimited |
| Email Autoresponders | | | | |
| Spam assassin protection | | | | |
| Webmail | | | | |
| Mailman mailing lists | 2 | 10 | 100 | Unlimited |
| Secure SMTP, IMAP & POP3 | | | | |
| Ports 26 and 587 Outgoing | | | | |
| Spamhaus & SpamCop Checks | | | | |
| Mail Delivery check | | | | |
| | SHARED PERSONAL | SHARED STANDARD | SHARED PLUS | SHARED PREMIER |
| --- | --- | --- | --- | --- |
| AWStats | | | | |
| Raw Logs Statistics | | | | |
| Error Logs | | | | |
| Bandwidth Stats | | | | |
| Disk Usage Viewer | | | | |
| Latest Visitors | | | | |
| Resource Usage | | | | |
| Google Analytics Compatible | | | | |
| | SHARED PERSONAL | SHARED STANDARD | SHARED PLUS | SHARED PREMIER |
| --- | --- | --- | --- | --- |
| MySQL databases5.7 and above | 2 | 20 | 100 | Unlimited |
| PHP MyAdmin | | | | |
| PostgreSQL Databases | Unlimited | Unlimited | Unlimited | Unlimited |
| Mariadb Support | | | | |
| | SHARED PERSONAL | SHARED STANDARD | SHARED PLUS | SHARED PREMIER |
| --- | --- | --- | --- | --- |
| Apache 2.X | | | | |
| PHP 5.6 /7.0/7.1/7.3/7.4 and 8.0 | | | | |
| CloudLinux | | | | |
| MariaDB 10.X.X | | | | |
| Javascript | | | | |
| Ruby on rails | | | | |
| Remote sql connection support | | | | |
| E-commerce Support | | | | |
| Imagemagick,Netpbm,GD | | | | |
| Curl, DomXML, mod_rewrite | | | | |
| Zend Optimizer | | | | |
| ionCube PHP Loader | | | | |
| Perl | | | | |
| Python | | | | |
| Perl module installer | | | | |
| SSI | | | | |
| CGI | | | | |
| SSL Support | | | | |
| SSH Access (Jailed) | | | | |
| | SHARED PERSONAL | SHARED STANDARD | SHARED PLUS | SHARED PREMIER |
| --- | --- | --- | --- | --- |
| Softaculous Script Installer | | | | |
| Rv Sitebuilder | | | | |
| Blogs | | | | |
| Portals/CMS | | | | |
| Customer Support | | | | |
| Discussion Boards | | | | |
| E-Commerce | | | | |
| FAQ | | | | |
| Image Galleries | | | | |
| Polls and Surveys | | | | |
| Project Management | | | | |
| Wiki | | | | |
| | SHARED PERSONAL | SHARED STANDARD | SHARED PLUS | SHARED PREMIER |
| --- | --- | --- | --- | --- |
| Streaming Video & Audio Support | | | | |
| Real Audio & Video Support | | | | |
| Macromedia Shockwave | | | | |
| MIDI File Support | | | | |
| Add Own MIME Types | | | | |
| | SHARED PERSONAL | SHARED STANDARD | SHARED PLUS | SHARED PREMIER |
| --- | --- | --- | --- | --- |
| DDoS Attack Protection | | | | |
| Secured Entrance/Exit | | | | |
| Firewall | | | | |
| Mod Security Protection | | | | |
| Brute Force Detection | | | | |
| Nightly Security Updates | | | | |
| Network Monitoring | | | | |
| | SHARED PERSONAL | SHARED STANDARD | SHARED PLUS | SHARED PREMIER |
| --- | --- | --- | --- | --- |
| 24X7X365 support Live chat | | | | |
| 24/7 Help Desk | | | | |
Order NOW
All our Hosting Packages come with
Free Site Transfers

30 Day Money Back Guarantee

Unlimited Email Accounts

Free cPanel

One Click Softaculous Script Installer

RV Sitebuilder

Unlimited Mysql Databases

Unlimited Addon / Parked / Subdomains

Daily Backups of Websites, Databases & Email
Order NOW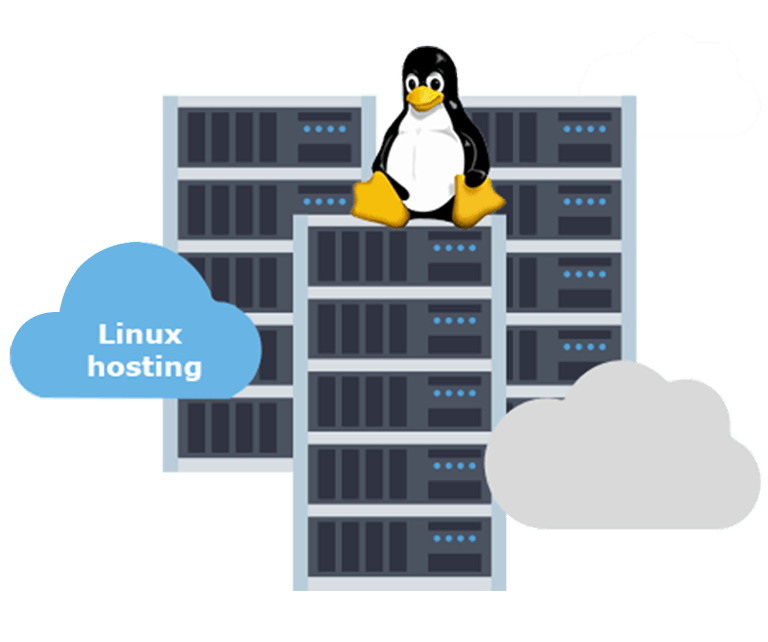 Best Linux Shared Hosting
---
MyResellerHome is an award-winning Linux shared hosting service provider that aims to offer cheap Linux shared hosting services while ensuring premium levels of hosting quality as well as customer service and satisfaction. Due to these ideals, we have made our mark even in the saturated Linux web hosting service market. We offer some of the best shared hosting capabilities owing to the wide array of features that we ensure, including:
When you transfer from your old web hosting service to ours, we pick up the tab and even ensure the task is done swiftly and with panache.
We respect all the ways you wish to use our premium web hosting services. Whether you wish to have an addon domain or a parked domain or even include multiple subdomains on your website, we provide you with unlimited numbers of all these!
We are confident in our services and the quality that we offer. If you still aren't satisfied, we provide your money back within 30 days.
We recognize that having a great Linux shared hosting service is often not enough. It would help if you also manage your hosting activities, as well as automate and control them. This is exactly why we offer you cPanel absolutely free of charge.
We understand that accidents occur and that these accidents can often lead to your entire data being wiped off, leading to potential losses. This is why we allow you to back up your data from websites, databases, and email daily so that you can get back to normal operations in no time in case things go South. For details please refer
Backup Policy
Apart from these, we also support open-source solutions such as WordPress hosting, Joomla, Drupal, Magneto, and many more. Our Linux shared hosting plans range from the Shared Premier Plan with an equivalent monthly cost of $8, to the Shared Personal plan at just $2. What more could you want from a premium web hosting service!
We Love to Support Open Source
---
WORDPRESS

JOOMLA

DRUPAL

MAGENTO

PRESTASHOP

GHOST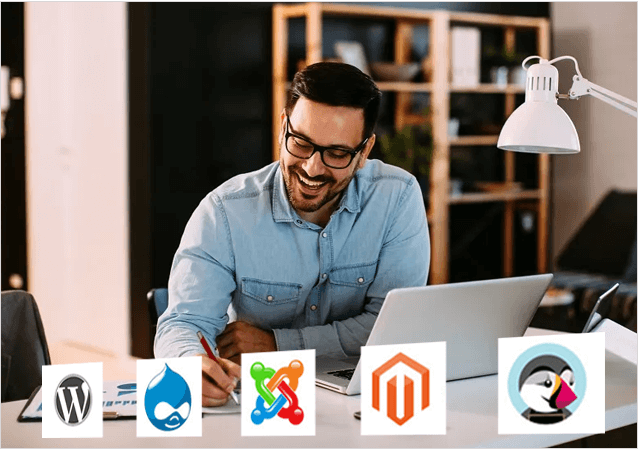 FAQ's
The shared web hosting model refers to hosting multiple clients on a single server, meaning the clients share the server's resources. As a result, the server and its resources are shared by all the clients and packages hosted on the server; this helps reduce the cost of the server. It is the right hosting solution for small and mid-sized businesses that do not need all the resources of a dedicated server.
Certainly, you are free to upgrade at any time to one of our higher plans.
As of right now, we do not provide access to ssh. Most of the tasks can, however, be easily accomplished by using your hosting control panel - cPanel.
In computer terminology, web space is the amount of space you buy on the server to host your website files.
As soon as your Web Space has been activated, you will receive an email with login information, such as a username and password, for use of the control panel. After logging in to the control panel, you will be able to access your Web Space and set up email accounts.
We do not offer remote access (via Telnet, SSH, or RDP) for our shared hosting services. We offer full root access (Linux Only) and remote desktop access (Windows Only) on our VPS and Dedicated Server products. As a result, you have full control of your virtual and dedicated server environments.
We will establish your account as soon as the payment has been received. Within a few minutes of making your payment, you will receive an email with instructions on how to proceed.
With the various plans we offer, we can host anywhere from one site to an unlimited number of sites.
We adore web hosting and our customers!
MyResellerHome has received several testimonies, evaluations, and accolades since its launch in 2006. We like to check in with our customers from time to time to make sure we're doing a good job, and we've included some of the numerous client testimonials contributed by our customers below.
We Are An Award-Winning Hosting Company !