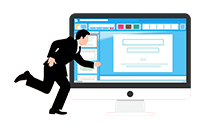 Unlimited Bandwidth
VPS packages offer an unlimited amount of Bandwidth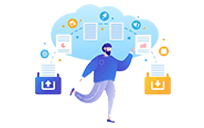 FREE Migration to MyResellerHome
We offer FREE website transfers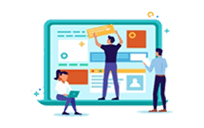 Website Designed at just $99
Get your own Website Designing starting at just $99
Choose your Billing cycle

Monthly
Quarterly
Semi-Annually
Annually
MRH 500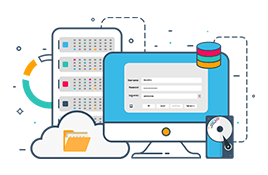 $59.95/mo
$54.95/mo
$49.95/mo
$44.95/mo
50 GB SSD Disk Space
5 TB Bandwidth
cPanel/WHM
USA/Europe/Asia Location
Get it now

MRH 600
$79.95/mo
$74.95/mo
$69.95/mo
$64.95/mo
100 GB SSD Disk Space
Unlimited Bandwidth
cPanel/WHM
USA/Europe/Asia Location
Get it now
MRH 700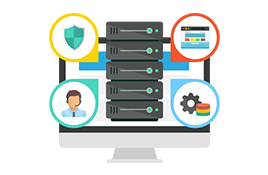 $99.95/mo
$94.95/mo
$89.95/mo
$84.95/mo
160 GB SSD Disk Space
Unlimited Bandwidth
cPanel/WHM
USA/Europe/Asia Location
Get it now
VIEW MORE SPECS

| | MRH 500 | MRH 600 | MRH 700 |
| --- | --- | --- | --- |
| Memory | 2 GB | 4 GB | 8GB |
| Processor | 2V cores | 3V cores | 4V cores |
| OS | Centos/Ubuntu | Centos/Ubuntu | Centos/Ubuntu |
| Free Domain | | | |
| IP Address | 1 | 1 | 1 |
| Additional IP's (upto 3 additional) | $3/mo | $3/mo | $3/mo |
| Fully Managed | Optional | Optional | Optional |
| Fully root/SSH access | | | |
| Free Lets Encrypt SSL | | | |
| Free Data Transfer | | | |
| 100% uptime Guarantee | | | |
| 24x7x365 Days Support | | | |
| WHMCS Starter License | $8.95/mo | $8.95/mo | $5.95/mo |
| WHMCS Plus license | $12.95/mo | $12.95/mo | $8.95/mo |
| WHMCS Professional License | $20.95/mo | $20.95/mo | $12.95/mo |
| WHMCS Business License | $44.95/mo | $44.95/mo | $34.95/mo |
| cPanel 30 Accounts | $19.99/mo | $19.99/mo | $19.99/mo |
| cPanel 50 Accounts | $34.99/mo | $34.99/mo | $34.99/mo |
| cPanel 100 Accounts | $53.99/mo | $53.99/mo | $53.99/mo |
| Setup free | | | |
| Softaculous apps installer | $7/mo | $7/mo | $7/mo |
| SitePad website builder | $7/mo | $7/mo | $7/mo |
| CpGuard License for Security | $15/mo | $15/mo | $15/mo |
| Cloudlinux License | $15/mo | $15/mo | $15/mo |
| Kernelcare license | $5/mo | $5/mo | $5/mo |
| | MRH 500 | MRH 600 | MRH 700 |
| --- | --- | --- | --- |
| Backup Manager | | | |
| Virus Scanner | | | |
| cron Jobs | | | |
| Image Manager | | | |
| Apache Handlers Manager | | | |
| Hotlink Protection | | | |
| IP Deny Manager | | | |
| Mailman List Manager | | | |
| Server Status Viewer | | | |
| Change Language | | | |
| Web Disk | | | |
| Directory Privacy | | | |
| Advanced DNS Zone Editor | | | |
| Install Perl Modules | | | |
| Customizable php.ini | | | |
| MultiPHP Manager | | | |
| Addon/SubSubdomain/Alias Management | | | |
| Ftp Accounts Management | | | |
| Html editor | | | |
| Page redirect manager | | | |
| override .htaccess support | | | |
| Customizable error pages | | | |
| | MRH 500 | MRH 600 | MRH 700 |
| --- | --- | --- | --- |
| Email Accounts | Unlimited | Unlimited | Unlimited |
| Catch-all email address | | | |
| Manual email filtering | | | |
| Domain keys and SPF | | | |
| Email Forwarders | | | |
| Email Autoresponders | | | |
| Spam assassin protection | | | |
| Webmail | | | |
| Mailman mailing lists | Unlimited | Unlimited | Unlimited |
| Secure SMTP, Imap and POP3 | | | |
| Ports 26 and 587 outgoing | | | |
| Spamhaus and spamcop checks | | | |
| Mail Delivery check | | | |
| | MRH 500 | MRH 600 | MRH 700 |
| --- | --- | --- | --- |
| AWStats | | | |
| Raw Logs Statistics | | | |
| Error Logs | | | |
| Bandwidth Stats | | | |
| Disk Usage Viewer | | | |
| Latest Visitors | | | |
| Resource Usage | | | |
| Google Analytics Compatible | | | |
| | MRH 500 | MRH 600 | MRH 700 |
| --- | --- | --- | --- |
| Mysql databases5.7 and above | Unlimited | Unlimited | Unlimited |
| PHP MyAdmin | | | |
| PostgreSQL Databases | Unlimited | Unlimited | Unlimited |
| Mariadb Support | | | |
| | MRH 500 | MRH 600 | MRH 700 |
| --- | --- | --- | --- |
| Apache 2.X | | | |
| PHP 5.6 /7.0/7.1/7.3/7.4 and 8.0 | | | |
| MariaDB 10.X.X | | | |
| CGI | | | |
| perl | | | |
| Javascript | | | |
| SSI | | | |
| Ruby on rails | | | |
| Remote sql connection support | | | |
| E-commerce Support | | | |
| Imagemagick,Netpbm,GD | | | |
| Curl, DomXML, mod_rewrite | | | |
| Zend Optimizer | | | |
| ionCube PHP Loader | | | |
| Python | | | |
| Perl module installer | | | |
| SSL Support | | | |
| | MRH 500 | MRH 600 | MRH 700 |
| --- | --- | --- | --- |
| Softaculous Script Installer | | | |
| SitePad website builder | Free | Free | Free |
| Blogs | | | |
| Portals/CMS | | | |
| Customer Support | | | |
| Discussion Boards | | | |
| E-Commerce | | | |
| FAQ | | | |
| Hosting Billing | | | |
| Image Galleries | | | |
| Polls and Surveys | | | |
| Project Management | | | |
| Wiki | | | |
| | MRH 500 | MRH 600 | MRH 700 |
| --- | --- | --- | --- |
| Streaming Video & Audio Support | | | |
| Real Audio & Video Support | | | |
| Macromedia Shockwave | | | |
| MIDI File Support | | | |
| Add Own MIME Types | | | |
| | MRH 500 | MRH 600 | MRH 700 |
| --- | --- | --- | --- |
| DDoS Attack Protection | | | |
| Secured Entrance/Exit | | | |
| Firewall | | | |
| Mod Security Protection | | | |
| Brute Force Detection | | | |
| Nightly Security Updates | | | |
| Network Monitoring | | | |
| | MRH 500 | MRH 600 | MRH 700 |
| --- | --- | --- | --- |
| 24X7X365 support Live chat | | | |
| 24/7 Help Desk | | | |
Order NOW
Virtual Hosting that you'll Love
User-frendly cPanel

100% Brand-name hardware for reliable performance

Guranteed Availability with an annual average of 99.95%

Flexible monthly contacts - cancel at any time

Full managed VPS with Root access

Bundled with attractive add-ons

Free Setup
Order NOW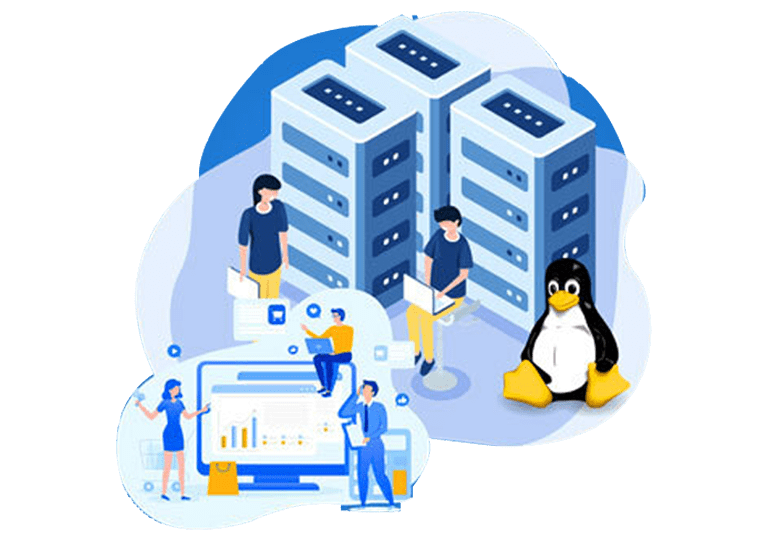 On a VPS server, your entire server environment is on a single physical machine along with other people's server environments. Nobody can access each other's environments. Each user on a VPS server has access to a virtual machine running its own copy of an operating system (OS). This allows VPS hosting customers to experience similar capabilities and performance to a dedicated server for their sites.
Linux hosting is a fully-manageable web hosting plan. You can also enjoy the cheapest Linux VPS hosting service that manages all critical issues within the virtual server. You can customize and change the virtual server as per your requirements by informing the web host (service not available in unmanaged plans). Several Linux VPS hosting plans come with dynamic options and various technical capabilities to suit diverse needs and meet distinct goals within the complex organizational structure.
For
Linux VPS hosting
, MyResellerHome is highly advantageous since users receive delightful benefits unlike any other. What you get is:
Unlimited bandwidth across all packages
Free migration, including free website transfers
You can get your own reseller website for a very economical price
Attractive add-ons
The monthly contracts are flexible and you can cancel anytime
Being one of the leading
Linux VPS hosting providers
in the country,
MyResellerHome
is a renowned name not just across established businesses, but even startups and small-scale businesses depend on this hosting service provider to meet dynamic business objectives. The free options that come with every package are what make us the most sought-after among diverse business setups.
We love to Support open source
---
WORDPRESS

JOOMLA

DRUPAL

MAGENTO

PRESTASHOP

GHOST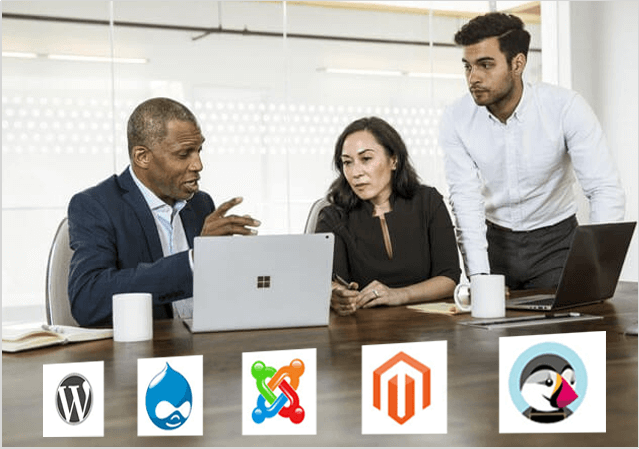 FAQ's
In the context of VPS Linux, the term describes a virtual private server based on a Linux operating system. In other words, a virtual server is one that runs on a host computer's memory. The host computer can run multiple virtual servers simultaneously.
Yes you will be the root or complete owner of your VPSs have their own OS, data, and applications that are isolated from the applications, systems, and data of their physical host servers and other virtual servers. You can use an expensive dedicated server without having to spend a fortune on the service even though the physical hosting server is shared with other virtual servers.
A Linux VPS hosting can offer you many benefits like ease of use, increased reliability, and security at a low cost of ownership. Though, the true benefit of VPS Linux hosting for programmers, developers, webmasters, and designers is flexibility. Each VPS server will be isolated from its operating environment, making it possible for you to safely and easily install the preferred OS, in this case, Linux, and add or remove applications and software easily whenever you need.

You may also make changes to the environment of your virtual private server to suit the performance needs of your website and to improve the user experience. The benefit of flexibility can place your website a step ahead of your competitors. However, keep in mind that some of the Linux VPS hosting providers will not offer you complete root access to your VPS Linux server and in such cases, you will experience Limited functionality. Therefore, enquire about this to the hosting service provider and make sure to get a VPS Linux hosting where you can have complete access to the virtual private server so that you can make the modifications that you want.
All kinds of website owners can benefit from VPS Linux hosting. Bloggers can benefit from Linux VPS hosting, as well as kvm vps hosting. You can go for Linux VPS hosting if you are expecting heavy traffic on your website. VPS Linux hosting is a great option for companies and individuals who wish to have more flexibility in their development and customization options. This is especially true for those who are looking for high performance. But, at the same time for those who do not wish to have a dedicated server that can be a big financial burden and can add up to the operating costs of the website.
Even if you are not familiar with Linux OS, you can choose VPS Linux hosting for sure. If so, you may want to get a managed Linux VPS. In this type of VPS hosting, the server is managed by your hosting provider. Any software you need for your VPS Linux server may also be installed and configured by them. You can arrange for your server to be set up by our technical team according to your needs. VPS Linux servers do not require you to be an experienced Linux user.
A VPS gives you the features and functionality of a dedicated server without the cost of building and maintaining one. If you need to host unlimited domains, have complete control of your environment and/or run your own applications, then you will benefit from having a VPS. In addition, a VPS provides the ability to manage your dedicated environment directly through SSH or Remote Desktop Connection.
Because a VPS operates like a real dedicated server almost all applications can be installed on a VPS. However some applications which require kernel modules or modifications will not function on VPS.
Yes. The advanced virtualisation software, which supports dynamic resource management, allows plan upgrades to be performed on running VPS without disruption in service.
By default, every VPS server is provided with one static IP address and three additional IPs. which can be added in additional cost.
We adore web hosting and our customers!
MyResellerHome has received several testimonies, evaluations, and accolades since its launch in 2006. We like to check in with our customers from time to time to make sure we're doing a good job, and we've included some of the numerous client testimonials contributed by our customers below.
We Are An Award-Winning Hosting Company !