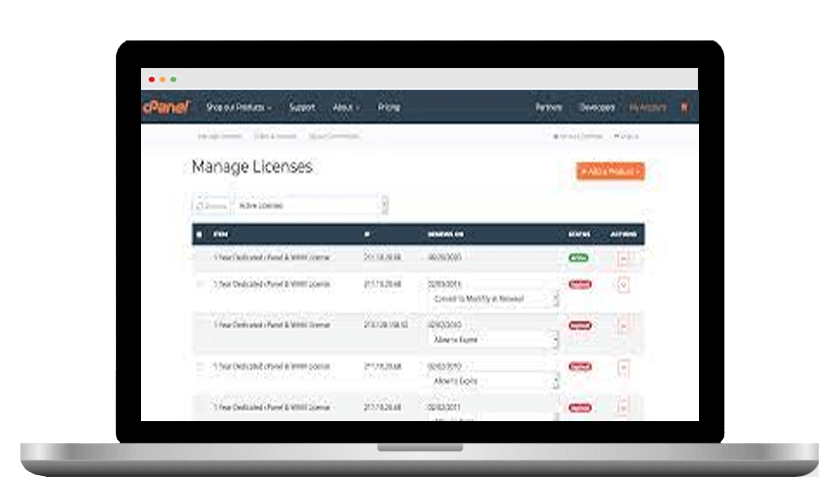 We are sending this notice out to all Myresellerhome.com customers who are subscribing to our linux reseller services using cPanel accounts to notify you of an upcoming change

Last year cPanel, the most popular control panel for web hosting, was acquired by Oakley Capital, a private equity investor who also owns Plesk and SolusVM. Back in June of this year, cPanel announced their first price increase in twenty years. While price increases are normal part of business, this pricing change is significant in that the increase is 40% or more in base license costs and cPanel has eliminated flat rate unlimited account pricing model, which imposes a substantial increase to webhosting companies who host very high density servers over the previous model (in some cases causing a 1000%+ price increase). This price increase was not only passed on to direct cPanel customers, but also to cPanel partners like Myresellerhome.

Due to this price increase, we are sad to say that we will also have to raise our pricing for cPanel due to the substantial additional costs we incur providing cPanel. We understand that price increases can be difficult to adjust to and can have a significant impact on your business.

Starting November 15, 2019, all linux reseller customers will be moved to our new cPanel pricing explained as below

All legacy clients will be moved to our new plans listed at https://myresellerhome.com/linux-reseller.html and cPanel accounts pricing will be as shown on the link.
Reseller Starter plan will allow 10 cPanel accounts
Reseller Medium will allow 25 cPanel accounts
Reseller Premium will allow 50 cPanel accounts
Reseller Business will allow 100 cPanel accounts. The Unlimited plan will still allow you to host unlimited cPanel accounts but at an extra cost of $.35 per cPanel account per month above 100 accounts

So for example if you have 200 accounts your reseller bill will be $44.95 per month till 100 accounts and $35 for additional 100 accounts making the monthly bill $64.95 per month

Above 500 accounts the cost of per cPanel account will be $0.4 per acount per month

Please check and remove any unwanted accounts you may be hosting in your reseller prior to 15th November. On 15th November you will be sent the pro-rated invoice as per your billing term to be paid till 25th November 2019 to avoid any service interruptions.

Please note that new pricing will be applicable to all reseller clients from 15th November 2019 . So any paid invoice will have the due date updated by calculating as per above pricing and any unpaid invoices will see the new pricing.

For any clarification feel free to open a ticket to billing at https://portal.myresellerhome.com/submitticket.php?step=2&deptid=2 or contact Mia on our 24x7 live chat.

Thank You,
Will Cotton
Myresellerhome.com
We adore web hosting and our customers!
MyResellerHome has received several testimonies, evaluations, and accolades since its launch in 2006. We like to check in with our customers from time to time to make sure we're doing a good job, and we've included some of the numerous client testimonials contributed by our customers below.
We Are An Award-Winning Hosting Company !