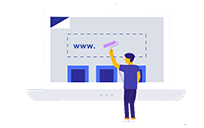 Free Domain Name for Life
Register your Business domain free for Life with us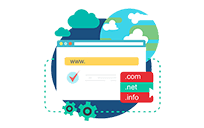 FREE Domain Reseller
Domain reseller for popular TLDs, gTLDs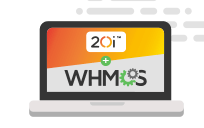 FREE WHMCS
Billing software to keep your payments organized
Choose your Billing cycle

Monthly
Quarterly
Semi-Annually
Annually
VIEW MORE SPECS

| | RESELLER STARTER | RESELLER MEDIUM | RESELLER PREMIUM | RESELLER BUSINESS |
| --- | --- | --- | --- | --- |
| Free Domain | | | | |
| Plesk Control Panel | | | | |
| File (Inode) Limit | 500 000 | 700 000 | 1 000 000 | 1 500 000 |
| Hosted Domain | Unlimited | Unlimited | Unlimited | Unlimited |
| Subdomains | Unlimited | Unlimited | Unlimited | Unlimited |
| Domain Aliases | Unlimited | Unlimited | Unlimited | Unlimited |
| Anonymous Nameservers | | | | |
| WHMCS Starter License | $8.95/mo | $8.95/mo | $5.95/mo | |
| WHMCS Plus license | $12.95/mo | $12.95/mo | $8.95/mo | $8.95/mo |
| WHMCS Professional License | $20.95/mo | $20.95/mo | $12.95/mo | $12.95/mo |
| WHMCS Business License | $34.95/mo | $34.95/mo | $29.95/mo | $29.95/mo |
| Free Domain reseller account | | | | |
| Free SSL for all Hosted domains | | | | |
| Dedicated IP | $2/mo | $2/mo | $2/mo | |
| Free Plesk transfers | | | | |
| Setup free | | | | |
| Money Back Guarantee | 30 Days | 30 Days | 30 Days | 30 Days |
| 99.9% uptime Guarantee | | | | |
| Application Vault Script Installer | | | | |
| Server Location | USA | USA | USA | USA |
| | RESELLER STARTER | RESELLER MEDIUM | RESELLER PREMIUM | RESELLER BUSINESS |
| --- | --- | --- | --- | --- |
| Backup Manager | | | | |
| Scheduled Tasks | | | | |
| Windows Server 2019 | | | | |
| Information Server(IIS) 10.0.17 | | | | |
| File Manager | | | | |
| FTP Manager | | | | |
| Dedicated Application Pools | | | | |
| MySQL / PhPmyAdmin | | | | |
| MSSQL / WebAdmin | | | | |
| Web Statistics | | | | |
| Hotlink Protection | | | | |
| Password Protected Directories | | | | |
| Virtual Directories | - | - | - | - |
| Server Side Includes | | | | |
| Log Files & Site Stats | | | | |
| Customizable Error Pages | | | | |
| Web Based File Manager | | | | |
| Spam Assassin Protection | | | | |
| HTML Editor | | | | |
| Dream weaver compatible | | | | |
| Page redirect manager | | | | |
| Application Vault Script Installer | | | | |
| SEO Toolkit | | | | |
| WordPress Toolkit | | | | |
| | RESELLER STARTER | RESELLER MEDIUM | RESELLER PREMIUM | RESELLER BUSINESS |
| --- | --- | --- | --- | --- |
| Mail Boxes (POP3 & IMAP) | unlimited | unlimited | unlimited | unlimited |
| Secure SMTP, IMAP & POP3 | | | | |
| Email Autoresponders | | | | |
| Email Forwarders | | | | |
| Mailman Mailing Lists | unlimited | unlimited | unlimited | unlimited |
| Horde IMP | | | | |
| Mail Enable WebMail | | | | |
| Server-wide Spam Assassin spam filtering | | | | |
| Spamhaus & Spam Cop Checks | | | | |
| Server wide Virus Protection | | | | |
| Catch-All Email Addresses | | | | |
| Domain keys and SPF | | | | |
| Ports 26 and 587 Outgoing | | | | |
| | RESELLER STARTER | RESELLER MEDIUM | RESELLER PREMIUM | RESELLER BUSINESS |
| --- | --- | --- | --- | --- |
| Webalizer | | | | |
| AWStats | | | | |
| Web statistics Protection | | | | |
| | RESELLER STARTER | RESELLER MEDIUM | RESELLER PREMIUM | RESELLER BUSINESS |
| --- | --- | --- | --- | --- |
| MySQL databases5.7 and above | unlimited | unlimited | unlimited | unlimited |
| MySQL DB with phpMyAdmin | | | | |
| Mariadb Support | | | | |
| Connect DB with SQL Management Studio | | | | |
| MySQL Connector/ODBC 3.51.30 | | | | |
| MySQL Connector/ODBC 5.3.14 | | | | |
| | RESELLER STARTER | RESELLER MEDIUM | RESELLER PREMIUM | RESELLER BUSINESS |
| --- | --- | --- | --- | --- |
| MSSQL Version 2012 to 2019 | | | | |
| PHP 5.6 /7.0/7.1/7.3/7.4 and 8.0 | | | | |
| Classic ASP | | | | |
| ASP.Net(1,2,3,3.5,4,4.8) | | | | |
| .NET Core 2.1, 2.2, 3.0, 3.1 | | | | |
| MVC 4 and 5 | | | | |
| ASP.NET AJAX | | | | |
| URL Rewrite module | | | | |
| Node.Js | | | | |
| Git support | | | | |
| SSL Support | | | | |
| E-commerce Support | | | | |
| GD Library | | | | |
| Curl, DomXML, mod_rewrite | | | | |
| Zend Optimizer | | | | |
| ionCube PHP Loader | | | | |
| | RESELLER STARTER | RESELLER MEDIUM | RESELLER PREMIUM | RESELLER BUSINESS |
| --- | --- | --- | --- | --- |
| DDoS Attack Protection | | | | |
| Secured Entrance/Exit | | | | |
| Redundant Carriers | | | | |
| Network Monitoring | | | | |
| Firewall | - | - | - | - |
| Brute Force Detection | | | | |
| Nightly Security Updates | | | | |
| | RESELLER STARTER | RESELLER MEDIUM | RESELLER PREMIUM | RESELLER BUSINESS |
| --- | --- | --- | --- | --- |
| 24X7X365 support Live chat | | | | |
| 24/7 Help Desk | | | | |
Order NOW
All our Hosting Packages come with
Free Domain for Life

Free Site Transfers

Free Private Nameservers

Windows 2019 R2 Servers

Free WHMCS

Free Plesk Control Panel

Free Domain Reseller account

Unlimited MySQL and MS SQL Databases

ASP.NET 4.6.1, 4.5, 4, 3.5 & 2, Classic ASP

One Click Application Vault Script Installer

Daily Server Backups of Websites, Data & Email
Order NOW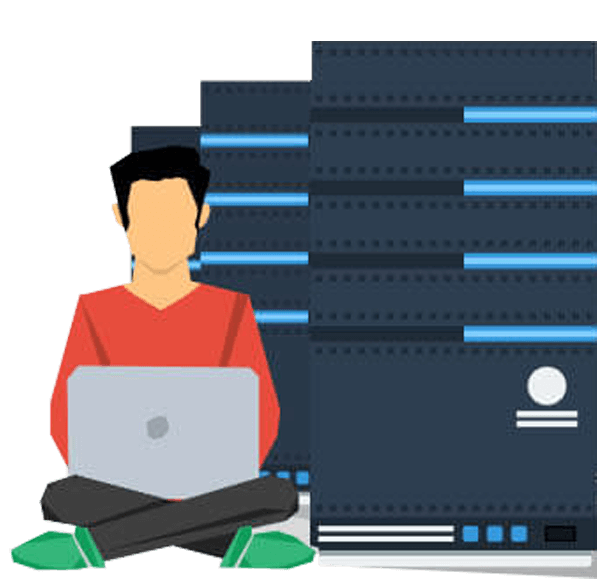 Best Windows Reseller Hosting
---
MyResellerHome has won several awards for its web hosting and customer service capabilities, most of it is owed to our premium windows reseller hosting services. MyResellerHome provides you with the best Windows reseller hosting solutions coupled with plans that never sit too heavy on your pocket. Our cheap Windows reseller hosting services range from the Reseller Business plan at $44.95 per month to the Reseller Starter plan at a low subscription price of $9.95 per month. These plans are complemented by a bouquet of features and additional services, such as those listed below:
Even the largest of companies risk their domain names being captured if their subscription expires. At MyResellerHome, we ensure that you don't run this risk, by offering free domains for life in our Reseller Premium and Reseller Business plans.
The greatest complaint most customers have with their Windows reseller hosting service is the randomness of uptime. There are occasions when their site may not be up at the most crucial times. This is why we offer a guarantee of 99.9% uptime.
Control panels aid you in automating a number of hosting tasks and in managing your hosting more effectively. So, we offer you free access to one of the best control panels out there.
Your data stays secure, and you can have as much of it as you want!
Regardless of which Windows hosting service you use, when you want to transfer to us, we pick up the tab. We ensure all your data is transferred to our servers in the most pristine of manners, without lag or loss.
The unlimited Windows hosting plans offered by MyResellerHome is trusted by thousands of customers across the world. Not only that, but the fact that MyResellerHome plans are economical, yet effective, has made it the recipient of multiple recognition over the years. Choose us for your reseller windows hosting needs and you, too, shall feel the change!
FAQ's
The reseller hosting model involves one company (a hosting provider) renting hard drive and bandwidth space to a third party (a small-midsize business), who then sells the space to individuals and businesses (entrepreneurs and small businesses). The purpose of reseller hosting is to enable you to provide web hosting for your own clients as if you were running the web hosting company yourself. Entrepreneurs who wish to start their own web hosting company or designers who wish to expand their existing business typically engage in this type of business arrangement.
To establish a reseller business, we can take the following steps (perhaps overly simplified):
Choosing a hosting company should be the first step
Select a reseller package that matches your business objectives
To locate your new customers, you must understand and know your target market
Design your own branded hosting packages
Determine a price for your product
Provide clients with hosting packages
Make a profit.
Taking advantage of reseller hosting offers incredible benefits to your new or existing brand. As a reseller, you'll:
Take on the role of a hosting company and generate revenue by hosting and developing websites
Easily generate profits
Plan and customize your own hosting packages and plans based on your business and client needs
Use your own brand to host and bill your customers
Provide each client with a separate control panel
Its low initial start-up costs can save you money with the opportunity to upgrade later
Hosting reseller plans are designed for you to make money and are often the most affordable and easiest method of starting a hosting business. This option allows you to set up, manage, and operate the backends of your business and your clients' websites, email accounts, and domains from the same control panel.

You can charge a bit more for this hands-on type of service since many customers may lack the expertise or background in this area.

Since the web hosting provider takes care of the servers, you can focus on profit and customer management. Taking advantage of this opportunity will allow you to start making money from your web hosting business right away.

In order to reach your potential customers, you must set up your business plan, determine your target market, and implement marketing strategies.
There will be no doubt that it is you! Essentially, you can run your own hosting business under your own name and brand without your clients knowing who your actual hosting provider is. You are in total control of promoting your business under your own name!
Not at all. You can focus on growing your business while your provider takes care of all the backend and dirty work. In addition to the servers, your web hosting provider will deal with the network infrastructure, hardware setup, maintenance, security, and updates for your servers. While conducting your research, it is a good idea to look at these things to ensure you are provided with the most effective tech support if certain problems occur.
It is absolutely possible to upgrade your reseller hosting account at any time to accommodate your growing business needs. You are not bound by any contracts with MyResellerHome, and we offer a 30-day money-back guarantee!
Getting started is as straightforward as following the instructions in
FAQ#2.
When it comes to establishing your business, one of the most important decisions you may make is selecting a reseller web hosting provider that not only meets your business objectives but can also provide you with consistent, reliable service and support since it is your reputation that will be on the line when dealing with your customers.
It is essential to understand that you are able to offer the best possible web hosting experience to your own clients before you begin to build your clientele. While selecting a reseller hosting provider, you should keep the following factors in mind:
A user-friendly cPanel
One or more site builders
Guaranteed customer satisfaction
Private name servers
Brandable client panel
Providing exceptional support 24/7/365
Guaranteed uptime of 99.999%
Services that are fully managed
As soon as your payment is received, we will activate your hosting account immediately.
We adore web hosting and our customers!
MyResellerHome has received several testimonies, evaluations, and accolades since its launch in 2006. We like to check in with our customers from time to time to make sure we're doing a good job, and we've included some of the numerous client testimonials contributed by our customers below.
We Are An Award-Winning Hosting Company !